Skype: aceflorgroup
Whatsapp: +86 15931069565
Wechat: aceflorgroup
Email: sales@aceflor.com
ACECOURT-PLAYGROUND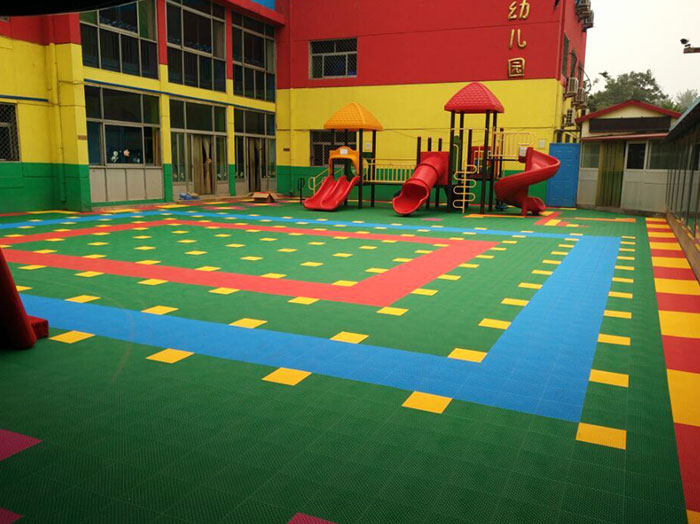 • Seamless appearance, non-slip and self-drainage designed modular mat for kindergarten and playground.
• High comfortable bare feet feeling with flat pattern design.
• Providing safe and dry surface, ultimate protection for kids.
• Hygienic: anti-fungi, anti-bacterial, and control the growth of germs.
• Easy to install and dismantle.
• Durable: 8-10 years' warranty.
• Application: Playground and kindergarten, etc.
Products:
More models and patterns are available.
Colors: